Quality Policy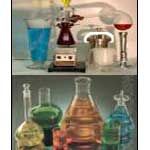 White 'N' White Minerals (P) Ltd. is committed to enhancing its customers̢۪ success worldwide with products, services and responsiveness that set industry standards for quality and value. We relentlessly strive to be the best in every aspect of our business, by fostering a culture of trust, teamwork, responsibility, high expectations and open communications with employees, customers and suppliers.

W 'N' W understands the value of continual improvement – Setting goals and objectives throughout the organization to ensure that we are meeting out customer (internal and external) expectations. We have well equipped Chemical laboratort + well educated chemist etc.

W 'N' W ensures that the Quality Policy and associated procedures are understood by W 'N' W employees through the introduction of the Quality Policy during the employee hiring and orientation processes and through the ongoing review of the goals, objectives and requirements that have been established.